Yes! Finally they are out! Ok I am late, well, very late. But I have been busy, and we at ISPN have more important work =P.
Hit Read More for Videos and Photos and more!So First I want to state that most of the highlight videos are going to be from the Fairfield team since, well, their was too many games going on for me to be getting film on them all. I saw another camera that day, if someone has already posted that up on youtube, give me the link so I can throw that up here or have the person get in touch with me if they need help posting it up.
Again you can see all the photo at my Flickr feed (click on a photo), this is just a highlight.
Turkey Bowl Highlight Video!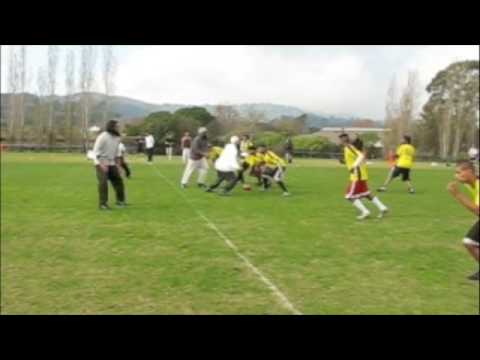 Again sorry for the crappy quality, to save space i had to compress =( I need to pick up a bigger SD card. If someone wants to send me a 16GB SD card, you can send it to me =D
Turkey Bowl Highlight Photos
Practice and warm up before the game
Team Photo
Imran making a great catch (too bad Hamza had to ruin the focus)
Z aka TO dropping a ball, like he is always does.
Our pregame stretch =|
The other teams stretch
Final Champion game (and we are not in it =( )